These are photos of my modest knife shop, and some photos of knives in progress.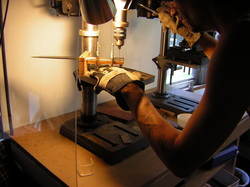 Drilling holes for handle pins.
---
Putting the hand rubbed finish on a blade.


---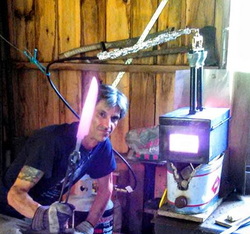 Red hot blade ready for the oil quench.


---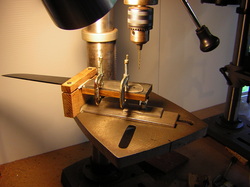 Home made fixture to hold a blade with clamps perfectly level.
---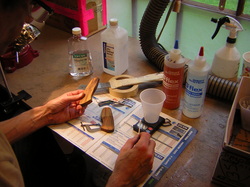 Assembling a handle with nickel silver pins and g-flex marine epoxy.
---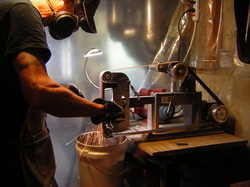 Shaping a blade on a KMG 2x72 inch grinder.
---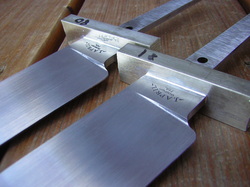 A couple of nickel silver guards soldered to the blades and ready for shaping.


---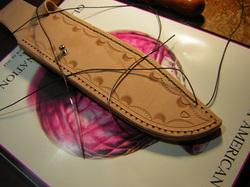 Stitching up a sheath.
---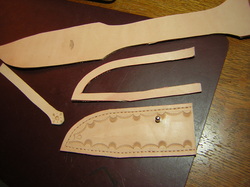 Sheath parts cut out and stamped.


---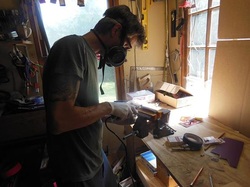 Rough shaping a micarta handle with a dremel tool.


---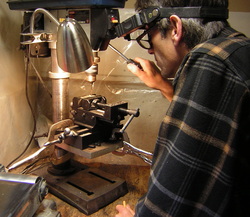 Milling out the slot in a guard with a carbide end mill.
---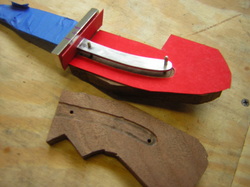 Interior view of a mortise tang knife handle. each half is routed out to accept the tang.
---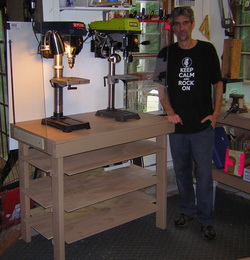 New drill press stand i built with plexiglass side guards to keep the chips contained.
---