Larger photos of these knives can be viewed in the gallery. knives on this page are available for sale. My email is johnaprilknives@yahoo.com please put the word "knives" in the subject heading. i can also be reached through Facebook, as I check it more often. Thank you.


Loveless styled utility / hunting knife. 3 7/8" 1084 high carbon steel blade, black linen micarta handle with black & yellow G10 liners. soldered nickel guard with two brass pins. tapered tang. nickel/stainless handle bolts. veg tan 8oz leather sheath. $299 includes CONUS shipping and insurance. must be signed for upon delivery.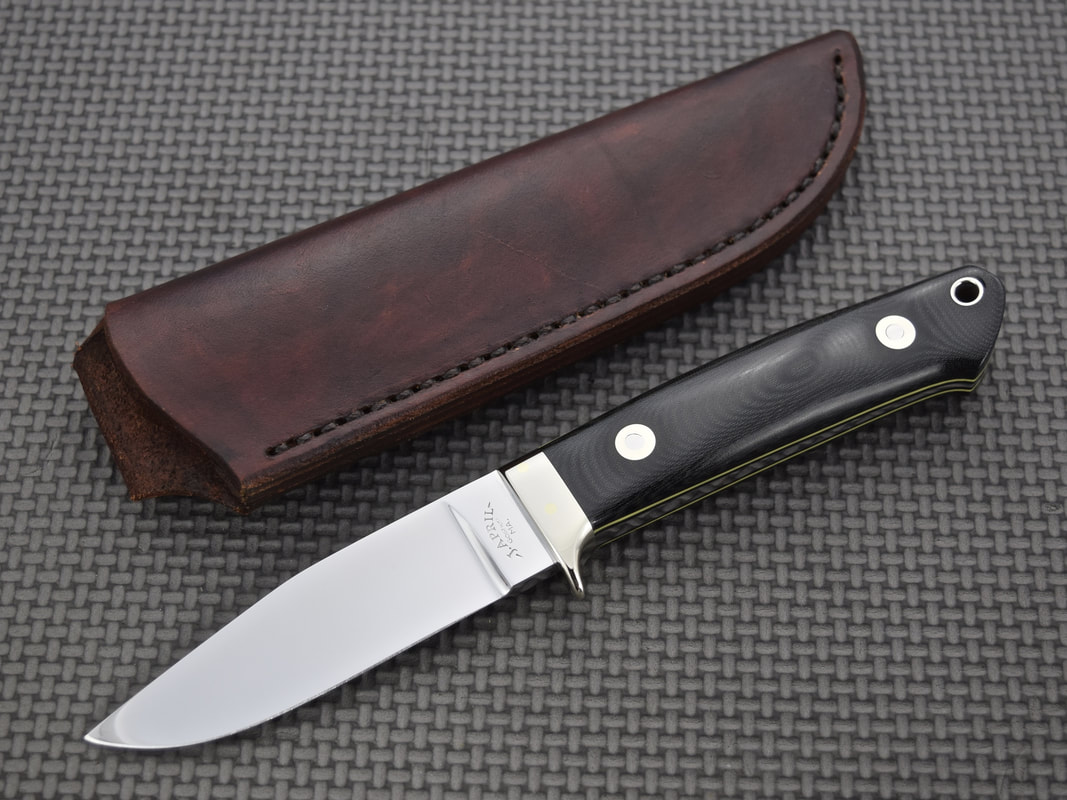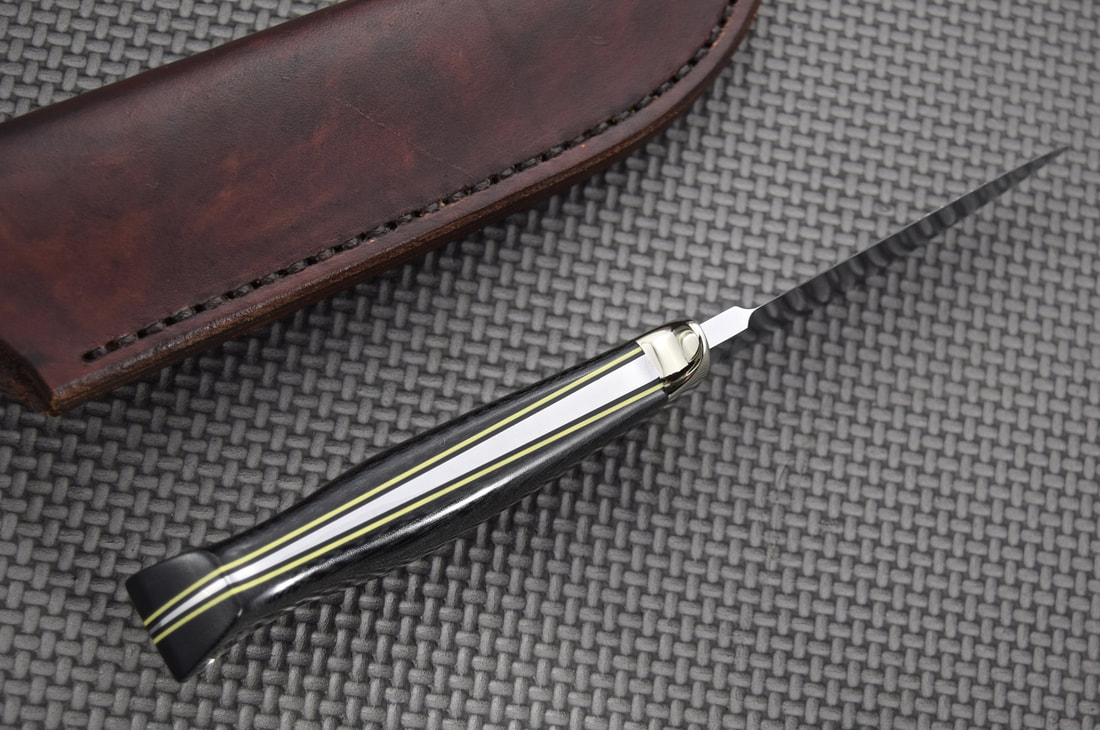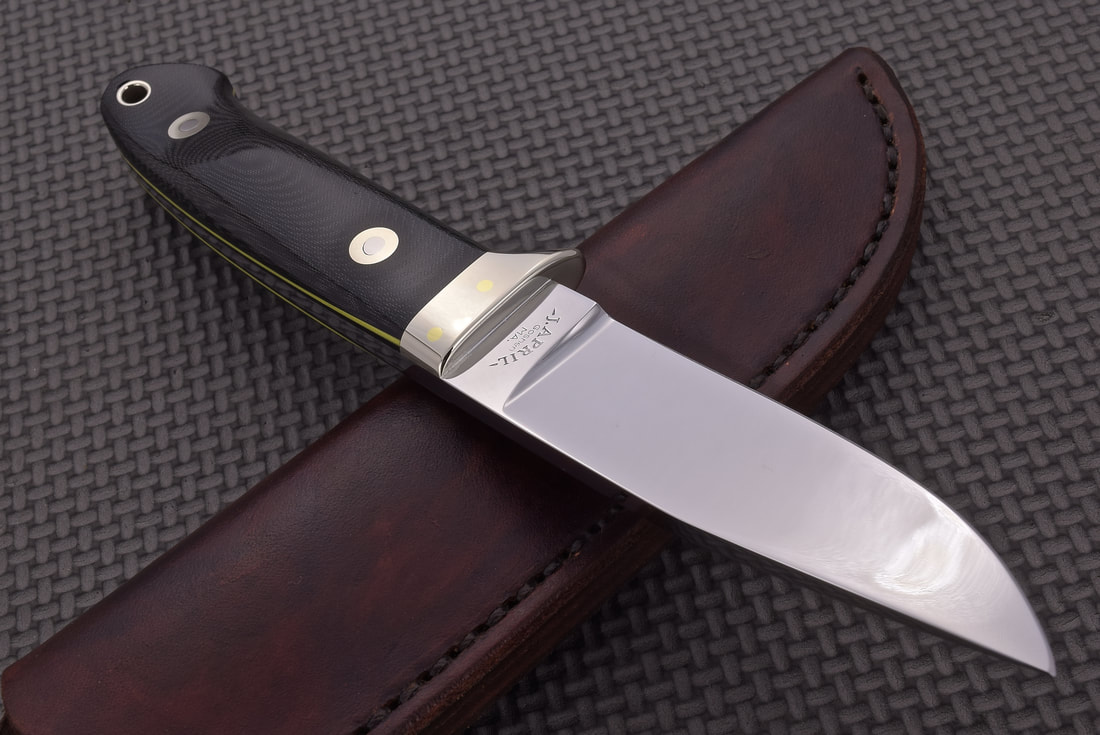 japanese inspired Kogatana. kogatana. kogatana simply means small blade. it has a 5 5/8" blade made of 1074 high carbon steel with a hamon. it is flat ground. the guard or tsuba is of nickel silver, the japanese character translates to april. the fuchi or handle collar is made of nickel silver and copper, it was brazed with solid silver hard solder and features a decorative rainfall pattern. the handle is maroon linen micarta in a mortise tang configuration. the center was cut out with a milling machine the ensure a snug fit with no wiggle or play. it has two nickel pins near the pommel for mechanical stability. everything is secured together with a bamboo pin, just the old samurai swords. it is easy to take apart and put back together. the sheath is covered in leather and lined with ultrasuede so the blade will not get scratched. it has the traditional tsukamaki wrapping , secured with adhesive so it will not come loose, to help secure it under your belt. $ 420 includes CONUS shipping & insurance. it must be signed for upon delivery.